Rank: Junior Member


Joined: 13 Feb 2005
Posts: 124

Hello everyone, so where is everyone? Has Alley retired from modeling? I know she was going to school for nursing or to be a Dr, does anyone know how that went? Is there still new content being uploaded on the site? I really wish I could subscribe again, but still haven't got a job since being let go in August... I was able to get unemployment thankfully and while it's not a lot, it at least kind of helps... But I'm still behind on rent for Oct and Nov... I should have Oct rent paid by next week and then just have Nov rent due, but they already took me to court last month since I was behind for Sept and Oct... They gave me till Dec 1st to have it all caught up and paid and its not looking good... They never used to be this strict, I was behind for 3 months one time and didn't go to court or anything and was able to pay it in full with income tax, so they know I'm good for it and I try my best, but yeah, now they are being all strict all of a sudden....

I've been trying to live stream and make videos on YouTube to try and make some extra money when I'm not looking for a job and stuff, so it's not a whole lot, but been trying that and also opened a PayPal for donations, but haven't had any luck with that either lol... On YouTube, I've made $0.09 cents so far lol...I used to upload debunking videos of crazy conspiracy things, so that's how I was able to be partnered with YouTube, but I didn't monetize videos till now... I thought it would be more profitable, but it's not...

Oh, about being let go, so the unemployment office did the investigation and found they didn't have a valid reason to let me go and that's why I was able to get unemployment, but, because New Mexico is an at will state, I'm not able to take it to court... At will means they can let people go for any reason or even no reason and the employee can leave at any time as well... The only thing that matters if they had a reason or not is when it comes to unemployment.. If I quit or they had a valid reason then I wouldn't be able to get unemployment...

So that's how that works... For some people wondering who I am, I used to be a long time member and was a regular in chats and in the forum... Alley even named/dedicated a picture set after me and did so with other long time regular members... I had to go away cause I didnt have internet and then we had to move 2 years ago and that's when I finally got this last job I had. I wanted to come back last year, but my CPU broke down and I still haven't been able to get it fixed... I'm currently using my phone now to access and post here...

Like I mentioned, I've been trying to live stream playing video games and making videos on YouTube to try and make extra money when I'm not out looking for work, so it's not much, but I try... It definitely isn't paying anything, so can't just turn you that full time... I also created a PayPal for donations since YouTube doesn't pay a lot, but I've yet to receive one... If you all would like to take a look and subscribe, we would greatly appreciate it...

In sure Alley wouldn't mind me posing my YouTube and PayPal link, but if she does then I'll remove them... But if you all would like to watch, subscribe, or possibly donate, me and my son would greatly appreciate it... All donations would be going to help with catching up with the rent since I need to pay it by Dec 1st... I should have Oct rent paid by next week or two and then just owe for Nov, I think total now is like $1,400 or around there... They took me to court last month to evict and that's why they gave me till Dec 1st to get caught up... Plus I have other bills that I'm trying to juggle as well as everything is behind since it took almost like a month to get approved for unemployment....

My YouTube channel is- https://www.youtube.com/user/ZombiexNMx

And my PayPal if anyone is interested in helping out is - https://www.paypal.me/JacobLMontoya

Like I mentioned, I'm still mainly looking for a job, I'm not just looking for donations or thinking I can make a lot by just playing video games and just sitting around doing that... Even just watching some videos and or subscribing would help as well...

If anyone has any questions feel free to ask or anything feel free to rm reach out...

I'm also still very interested in what has been going on, I wasn't just posting to link my stuff or to ask for help, it just kind of went to that and figured/ hoping Alley would be ok with it as well...

Thanks,
Jake

_________________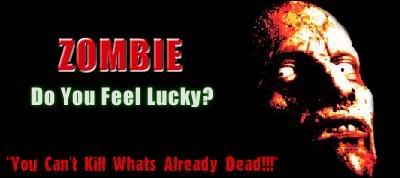 Rank: Senior Member


Joined: 03 Nov 2009
Posts: 222

Zombie wrote:
Hello everyone, so where is everyone? Has Alley retired from modeling? I know she was going to school for nursing or to be a Dr, does anyone know how that went? Is there still new content being uploaded on the site? I really wish I could subscribe again...


All good things come to an end, my man....even Alley's updates.




At least Alley's ass will forever remain a gorgeous booty!



_________________
BigWhisker Motto #19 -- "The only thing better than some Baggett tush is some Baggett bush!"